Above: Nigel Walters BSC (left) presenting Dedo Weigert with the Bert Easey Technical Award 2021
Dedo Weigert was awarded the Bert Easey Technical Award as part of the 3rd British Society of Cinematographers Awards 2021 . First presented in 1949, this award is named in honour of Bert Easey, who in 1947 was head of the camera department at Denham and Pinewood Studios. Bert Easey was integral in the formation of the BSC. The award is presented by the Board to an individual or company who has contributed something outstanding in the way of endeavour or equipment.
Announcing the award, Nigel Walters BSC highlighted Dedo Weigerts career, achievements, and innovations. Below is a transcription of highlights of Nigel Walters introduction:
"His name on each light, on each tool he builds is a craftsmans signature, showing responsibility and never-ending love for his chosen profession, once and for forever.

He is like a boy never wanting to abandon his camera. He is a man with a passion for filmmakers and their needs. Talking to them, always looking for improvements, constantly modifying equipment and creating fresh solutions.

That man is simply known worldwide as Dedo.

Dedo Weigert, inventor of the dedolight Lightstream and much else, I feel the BSC should be apologising for the many years delay in honouring you but as you say in the valleys in Bavaria (Besser spat als nei) The Society has great pleasure in presenting you with the Bert Easey Award for 2021."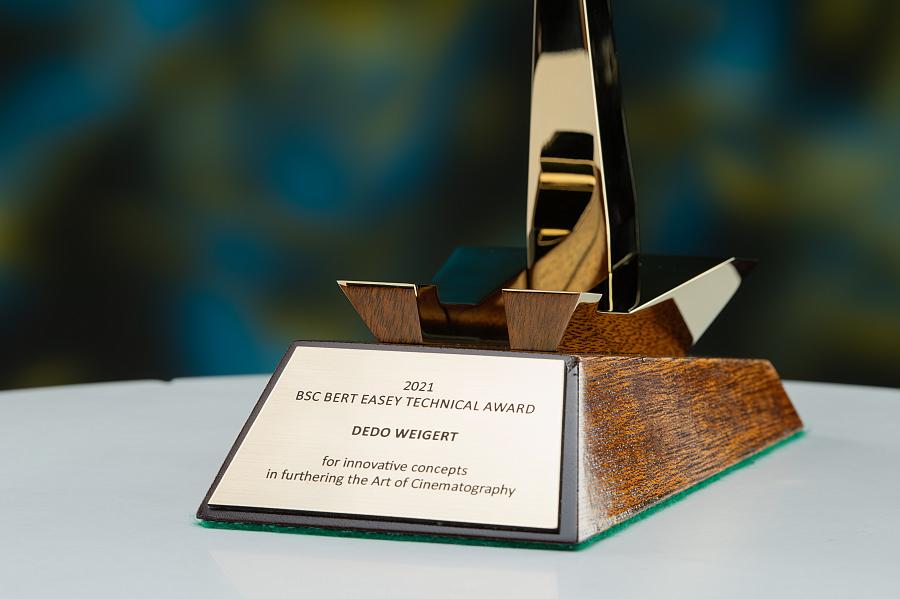 The 2021 BSC Bert Easey Technical Award, presented to Dedo Weigert "for innovative concepts in furthering the Art of Cinematography."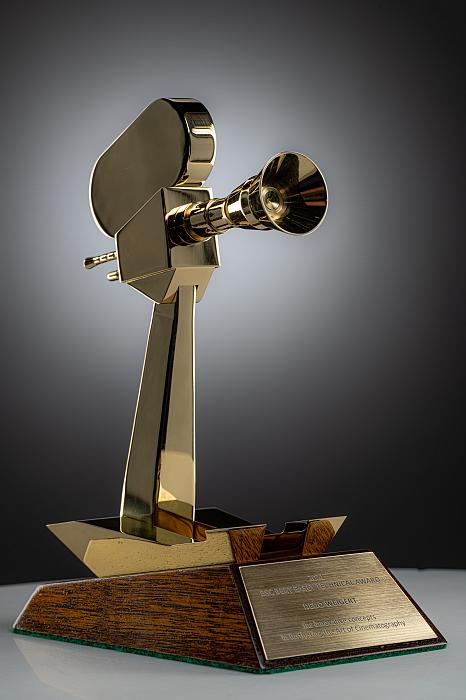 Photographs: Davor Marinkovic